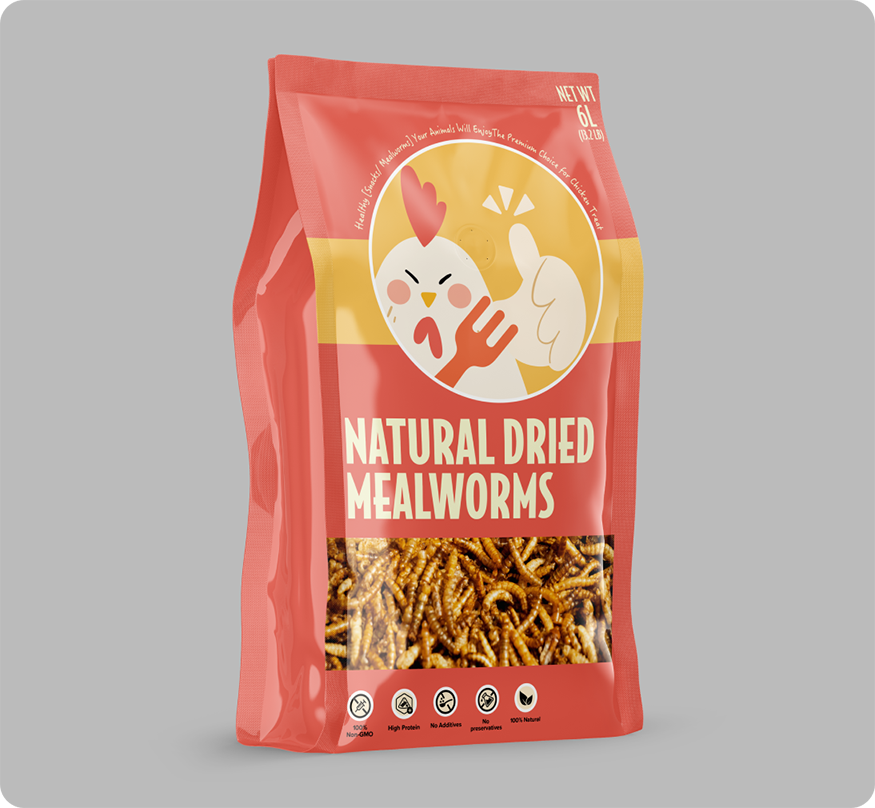 The characteristics of
Dried Mealworms
Dried Mealworms are high in protein and low in fat. The fat content of dried mealworms is 27%, and the protein content is as high as 52%. It is a perfect protein booster for animals.
Dried Mealworms' nutritional composition ranks first among all kinds of food. It contains phosphorus, potassium, iron, sodium, other major elements, and a variety of trace elements, as well as 18 kinds of amino acids necessary for animal growth. The content of amino acids per 100 grams of dry mealworms is as high as 947.91 micrograms.
Learn more